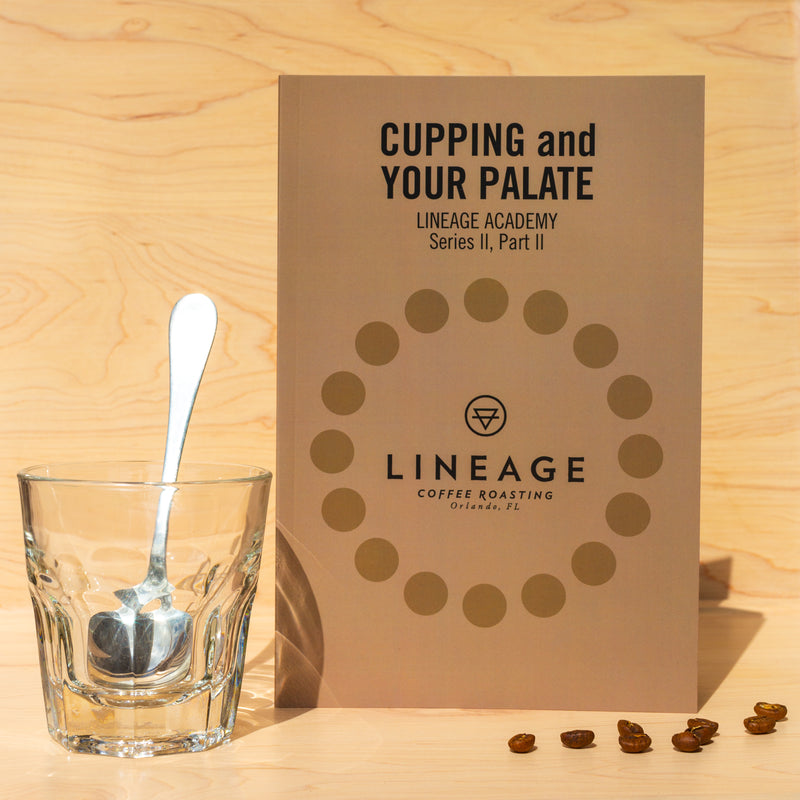 Cupping and Your Palate
Description
Lineage Academy 
Series II, Part II
You may have heard the term "cupping" being thrown around by coffee
professionals, but what exactly does it mean? For those of you who have
witnessed a cupping before, it might have appeared elaborate and maybe even
intimidating. All the sniffing, slurping, and spitting in public seems a rather odd
thing to do. But in the coffee world, it is a very common and normal practice!

In this book, we will discuss the history of cupping and how it came to be. We will
learn why cupping is such a widely accepted testing and tasting tool. We will walk
through the steps of the cupping process and learn about the tools essential to
carry out a cupping successfully. We will also help you continue to develop your
palate and tasting vocabulary. This book will introduce you to the five tastes along
with a little bit of the science behind how we sense flavor, aroma, and mouthfeel.
Lastly, we will briefly introduce you to the various factors that ultimately lead to
the flavor of a coffee bean.