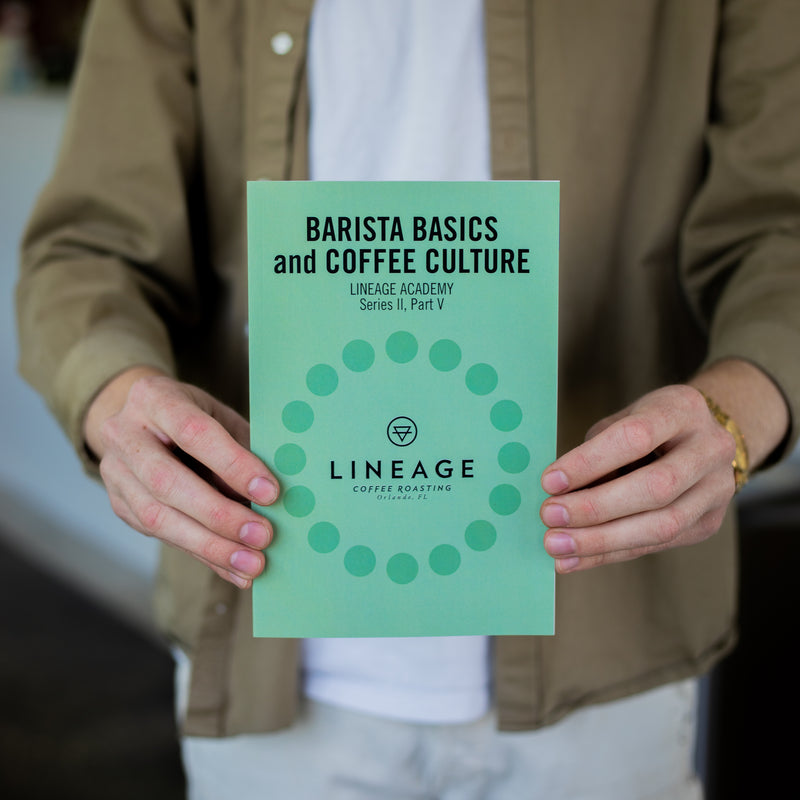 Barista Basics and Coffee Culture
Description
Lineage Academy 
Series II, Part V
Throughout the first four books, we've learned the basics for making great coffee: from brewing, to palate development, espresso extraction, and milk steaming. In this book, we will take a step back and look at the bigger picture - Why is being a part of the coffee industry so great?
A good barista knows how to craft quality coffee, but a great barista builds community and does what they do because they love what they do. There is no coffee without consumers, and there are no consumers without quality experiences and excellent coffee. Community is at the core of all coffee experiences, and it is a barista's job to connect coffee with their community. Being friendly and efficient is key when working in the coffee industry.

In this book, we will explore the day-to-day role of a barista. There will be an emphasis on customer service, efficient workflow, drink compositions, and equipment maintenance. We will discuss some of the values that compose our ethos and drive us forward as a company. We will also dive into coffee culture and the worldwide community that comes with being a part of the industry. Please note, this book was written with those who either intend to become baristas, open a shop, or work in the coffee industry in mind. If you are a home enthusiast, this book may not be for you.